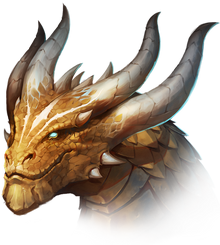 Welcome to the Age of Magic Wiki!
It's great to see you here, friend! We're fans of the mobile fantasy battle game Age of Magic.
Join us and discover everything about the Age of Magic: find out which heroes inhabit the world and get acquainted with their stories, know more about their classes and factions, learn how to use items, skills and much more!
Keep in mind that anyone, including you, can edit these 111 articles of Age of Magic. Click the edit button at the top of any page to get started or create your own new article!
Description

Age of Magic is the new mobile turn-based fantasy game about lots of epic heroes, fighting on the remnants of an ancient magical world.

Assemble your own squad of 5 heroes to discover their stories through the Campaign mode, defeat other players in unforgettable PvP battles to become the best player of Arena or Tournament and demonstrate how skilful you are in the notorious Tomb of Horrors – a dark place easy to enter, but not likely to get out!
Latest activity